The Difference
From our drivers to our managers, the one thing that characterizes a Riverbend Limousine & Tours team member is a passion for our jobs and commitment to exceed client expectations. We continually strive to set higher and higher standards not only for ourselves but for the industry.
Lloyd Runyan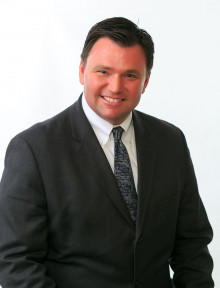 Email | lloyd@riverbendcharters.com
Lloyd J. Runyan, Sr., Founder and Co-Owner of Riverbend Charters, oversees and manages all operations for the company. With serving as a professional chauffeur for over 9 years, Lloyd knows and understands his client's needs. His entrepreneurial spirit led Lloyd to establish Riverbend Charters with his motto as the foreground of the company's vision - Driven With Service.
Lloyd attended Delta State University, majoring in Music Education, educating others in music for 12 years. A man of faith as well as an avid musician, Lloyd's vision and desire is to enhance the lives of others through his music. Having held various marketing positions throughout his career, Lloyd has gained much insight into relationship building and high regard for customer service.
Lloyd enjoys the rich culture of New Orleans and together with his wife frequent New Orleans' local restaurants and listening to live music. Lloyd still plays his trumpet and enjoys his time with family.
Melissa Lewis-Runyan
Email | melissa@riverbendcharters.com
Melissa Lewis-Runyan serves as the Business Manager and is Co-Owner of Riverbend Charters. Her responsibility includes many roles within the business including management of finances, logistics coordination and working with clients in event management. Melissa brought more than 20 years of experience in business and project management. Prior to establishing Riverbend, Melissa held directorial positions at businesses including Capital One and Centanni Investigative Agency - a New Orleans locally owned and family business. Throughout her career, Melissa has systematically developed improvements to operational systems, often resulting in significant savings in business capital.
A graduate from Louisiana State University, Melissa continues to pursue her education and is currently working on her Masters in Accounting. She is the mother of 3 young sons and together with Lloyd have a family of 8 and growing, their first grandchild is on the way! As a native of New Orleans and in her spare time, Melissa enjoys experiencing all of what the city has to offer!